I feel a strong pull to mentor other freelancers, but also to work with brands and entrepreneurs who are looking for a personalized approach, often accompanied by consultation. While my clients are adept at what they do, they're also wise enough to know what they're not great at ­– that's where I come in.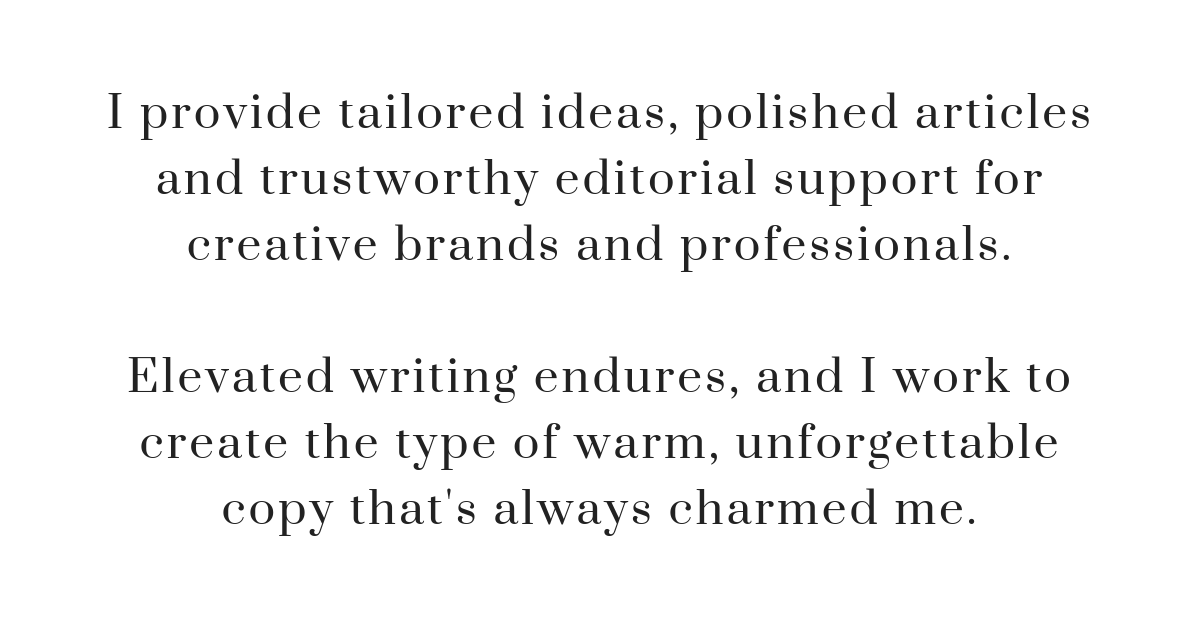 I stand for quality writing that engages without wasting time. Most importantly, I believe in perpetual growth, in trying and failing and learning and trying again, and in sharing my experiences with people who have trouble finding guidance elsewhere.
Want to know more about me? Here's my bio.