I was interviewed by SoftwareFindr about my freelance writing tips for creating content. Read the full article and the rest of my advice here.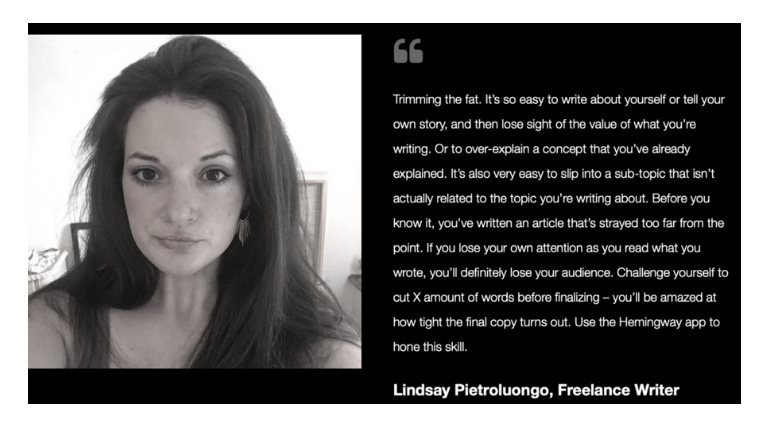 Interested in one-on-one coaching? There's a lot of help out there for writers, especially beginners who don't know how to get started. There are also promises for writers who are dying to make six figures in 30 days or less. But if you fall somewhere in the middle, you're part of an ignored group.
I'VE BEEN YOU.
I've negotiated with my electric company. Figured out how to stock my fridge with $10 to my name. Bitten my tongue when a client deserved a figurative smack in the face.
Then I dropped topics I grew tired of and picked up niches I was excited about. Let go of clients who weren't a good fit and welcomed newer, lovelier ones. Discovered how to love my life and my job without sacrificing either.
HERE'S WHAT I BELIEVE YOU CAN DO:
Find work when you need it most.
Break into writing niches you don't have (much) experience in yet. Get rid of the topics you hate writing about and write about the things you love (or at least like).
Dump clients who are bad for any number of reasons. Easily spot those red flags in the future. Stop wasting time on dead ends.
Forecast what clients are going to want before they even know they want it.
Create your own best practices and guidelines that build a job you love instead of one you dread.
Does that sound good? Yes? Learn more about my coaching package or email me at lindsay@lindsaypietroluongo.com.